Three Things to Consider When Purchasing Hearing Aids
by Bridget Dobyan, HIA Director of Public Policy & Advocacy
If you are deciding to take that next step in addressing your hearing health and are thinking about the purchase of a hearing aid, we have some practical advice for your consideration. As you contemplate the options and work with your hearing health care professional to treat your hearing loss, there is one more thing to consider – the consumer protections put in place for you when taking that next step. Particularly as we await release of the proposed regulations creating the new category of Over The Counter (OTC) hearing devices, it is important to understand existing consumer protections for hearing aids, why they matter, and why these protections should be maintained.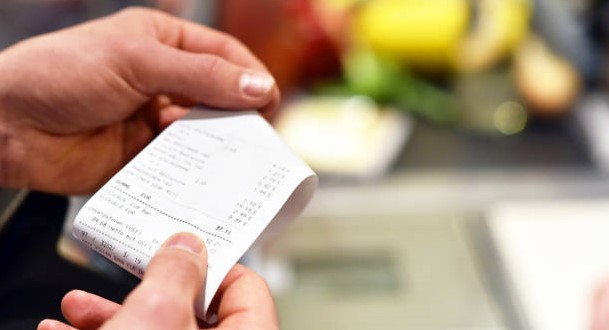 Be Sure to Get a Receipt. Currently, 46 states plus the District of Columbia require that some type of receipt, bill of sale, or purchase agreement accompany the sale of a hearing aid. Something that we're all accustomed to receiving whether buying groceries, a new sweater, or even a new car, receipts ensure that the purchaser has been fully informed of the terms of the sale, the details of the product they purchased, and any additional guarantees, warranties, or return periods that may apply. In states that require that a receipt accompany the sale of hearing aids, several common disclosures must be included on the receipt, such as the seller's address, device information (such as make, model, serial number of the device), condition of device (if it's "reconditioned" or "reused"), the terms of any guarantee or warranty, any applicable right to return or cancel an order, and notice that you as the purchaser have received the necessary disclosures (such as an instructional brochure to operate your device). A record of sale is important in understanding your product and your rights as you take this next step.
Know the Return Period. Thirty states plus the District of Columbia specify a time period for a purchaser to return a hearing aid. Also referred to as a trial period, right to return, or a right to cancel, a return period helps you be confident in purchasing a product that provides a benefit and meets your expectations. Taking the step to purchase hearing aids is a potentially impactful health and life decision and a return period preserves your ability to find what works best for you. And as we consider the future with a new category of OTC hearing aids, the return period is even more important as individuals using these products may not have the opportunity to try the product before purchase or be guided by the expertise of a hearing health care professional. And as we all turn to online platforms for more of our purchasing needs, a return period is an important protection against fraud, deception, or finding that the product you ordered didn't quite match what you received.
What is the Warranty. Almost half of states include hearing aids under their assistive technology device warranty laws. Also know as "lemon laws" in many states, assistive technology device warranties protect against conditions or defects ("nonconformities") that substantially impact the use, safety, or value of the device to the consumer. Typically, this is a one-year warranty period, during which the manufacturer is required to make "reasonable attempts to repair" the nonconformities. If not repaired after reasonable attempts, the device may be returned for a refund or replacement. It is important to note that nonconformities do not include things like alterations to the device by the user, ear wax buildup, or other lack of maintenance. Assistive technology device warranties are important to protect you, the consumer, from a "lemon" device and, as we consider the changing landscape and expanding marketplace with OTC hearing aids on the horizon, it's important that consumers can feel confident in the product they purchase.
As you consider the next steps in addressing your hearing loss, make sure to take a look at the consumer protections that apply to the sale of hearing aids in your State or are offered by your hearing care professional. And, to learn more about how these consumer protections may be impacted by the proposed rules (expected to be released before the end of the year) to create a new OTC hearing aid category, check out our article in Hearing Review.