Remote Care: Hearing Health from Home
by Thomas A. Powers, PhD
The recent coronavirus pandemic has had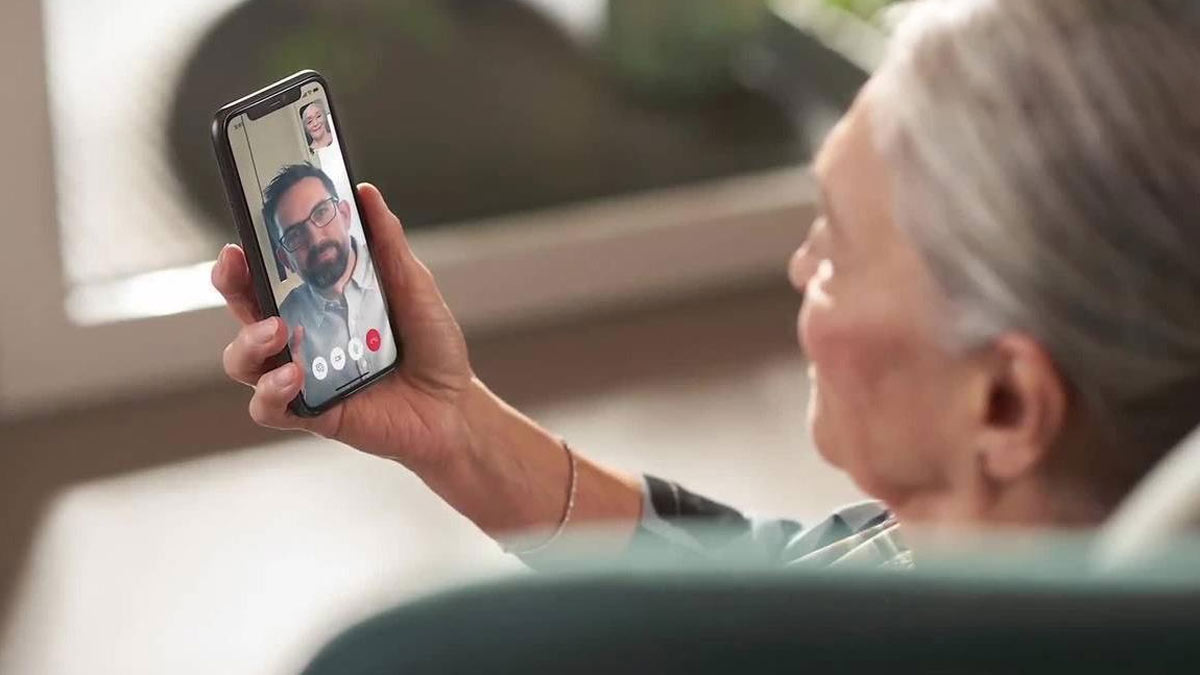 a significant impact on all aspects of healthcare systems worldwide. The hearing health care system has certainly felt this impact. Tele-audiology, or remote hearing care, which allows a hearing professional to make programming changes to hearing aids without the need to visit the office, is rapidly becoming extremely useful in the current environment. Patients needing repairs or assistance while many practices are operating with strictly enforced social isolation guidelines, or out of necessity closed, are still able to find support.
If you are looking for assistance, you will find that all of the major manufacturers of hearing aids have tele-audiology or remote-care applications (apps) available for you to use with your hearing professional. Theses apps allow for remote programming, text messaging and video chats for counseling purposes.
Remote care is almost always provided through an app on your smartphone for video calls or chats with your hearing professional. To get started, you will need to know the brand of your hearing aid and download the app that works with your brand. Need help? Ask your hearing care professional for help walking you through the installation. You can use the app to communicate with your hearing health professional, to provide information about your hearing aid usage, and get real-time adjustments to your hearing aids. The app allows you to have a significant amount of adjustments to the settings of your hearing aids without traveling to the office. In some circumstances, it may be necessary to drop your hearing aids off at the office (using curb-side drop-off and pick-up) to be sure that they are set up with current software.
This increased communication will allow your hearing health professional to monitor your hearing aid usage and the performance of the hearing aid in a variety of listening environments. If you experience problems in a difficult listening environment, you can ask for assistance while you are in that environment.
There are some limitations to remote care. You will need to visit your hearing health professional for the initial testing and fitting of hearing aids. Not all hearing aids are compatible with remote care apps, and you must also have a smartphone that is compatible with your hearing aid manufacturer's app. Your hearing health professional may also designate specific times that remote care will be available based on their office schedule. This means that immediate access may not always be possible.
Remote care and tele-audiology services can be included in the price of the hearing aids. Be sure to ask your professional if these services are included or if they require the purchase of an additional service plan.
While remote care is not intended to replace the face-to-face contact with your professional, it can provide significant benefits to hearing aid wearers particularly during the current coronavirus crisis.