Iconic Women: Paving the Way for Those with Disabilities
by Lindsay Robinson, HIA Program Coordinator
March 8, 2023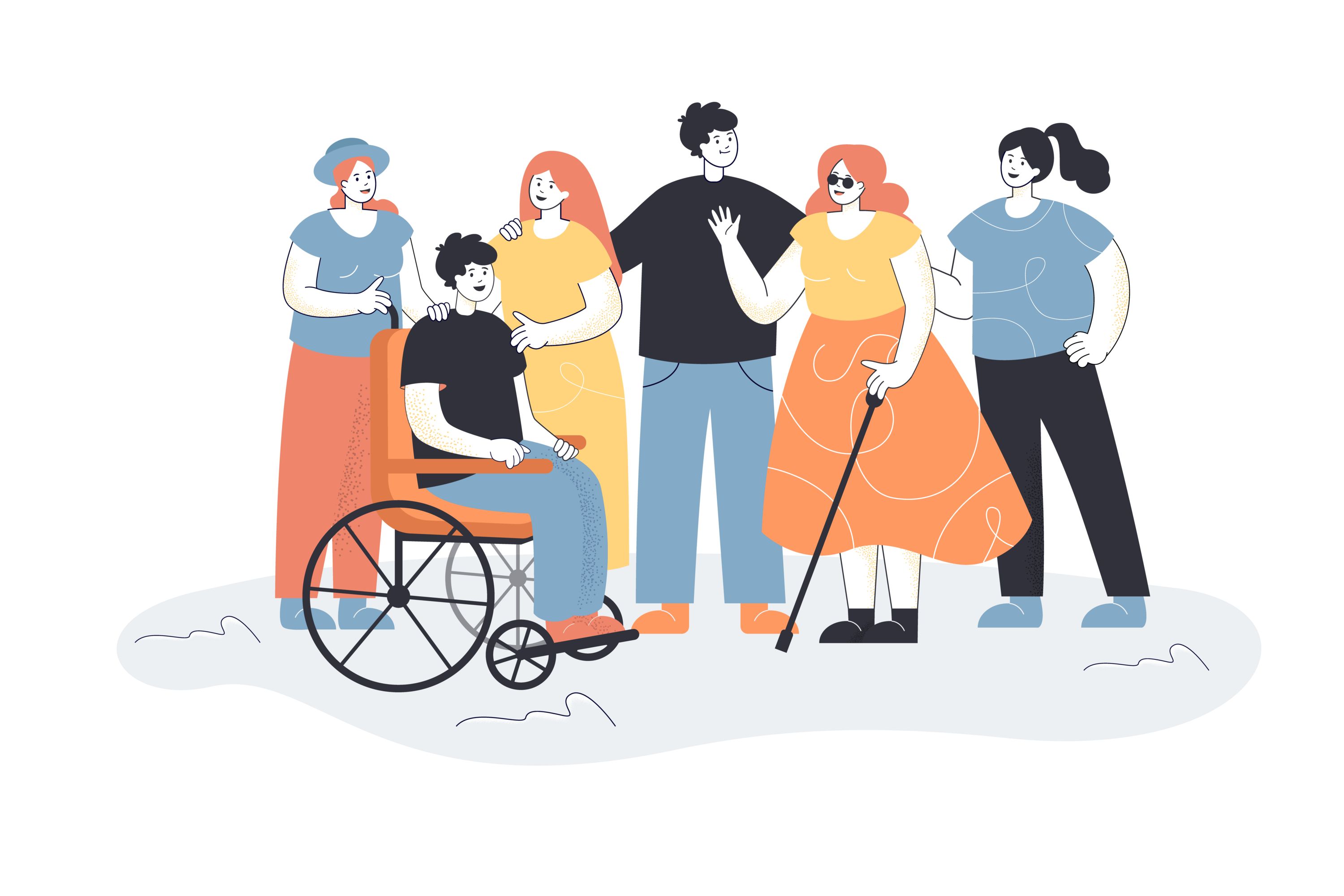 On March 4, renowned activist Judy Heumann passed away at her home in Washington D.C. For those who are unfamiliar with her name, Women's History Month is the perfect time to learn about her incredible work and get to know other women who have paved the way for those with disabilities, both visible and invisible.
Judy Heumann
After contracting polio at 18 months, Heumann required a wheelchair for mobility for the rest of her life. As a child, alongside her mother, Heumann fought her public school system to be able to attend classes, since her district had deemed wheelchair-bound children a fire hazard and required them to study at home. Following this early victory, Heumann spent the rest of her life advocating for disability rights for herself and others. She lobbied for legislation that eventually led to the Americans with Disabilities Act, became Assistant Secretary of the Office of Special Education and Rehabilitation Services in the Department of Education (1993-2001) and then Special Advisor on International Disability Rights for the U.S. State Department (2010-2017). Heumann has been remembered as "the mother of the disability rights movement" and has greatly improved the quality of life for those with disabilities who are now able to live, work, and travel with appropriate accommodations.
Helen Keller
Certainly a name many if not all of us know, Keller became blind and deaf from an illness at age 19 months. With the help of her teacher, Anne Sullivan, she learned to read, write and speak, and eventually became the first deafblind person to receive a Bachelor of Arts degree. For over 40 years, she toured the U.S. for the American Foundation for the Blind, advocating for those with vision loss. Among many other roles advocating for women's suffrage, labor rights, and world peace, Keller also traveled the world to advocate for people with disabilities. She was awarded the Presidential Medal of Freedom in 1964 by President Lyndon B. Johnson.
Marlee Matlin
Also losing her hearing at a young age, Matlin was the only member of her family who was deaf. She and her family worked hard for her to have a good education and pursue hobbies with her peers. She made her stage debut as Dorothy in the Wizard of Oz on the International Center on Deafness and the Arts (ICODA) children's theatre stage. Being discovered on the ICODA stage in later performances, she went on to be a celebrated actress and even won an Academy Award at 21 for her part in the film Children of a Lesser God (1986). She was the youngest Best Actress winner and only deaf person to receive this award.
"I like to say that the greatest handicap of deafness does not lie in the ear, it lies in the mind. I hope that through my example…I can help change attitudes on deafness and prove we can really do everything, except hear." - Marlee Matlin
Today, we celebrate the many trailblazers who have gone ahead of us to lay the stepping stones for everyone to succeed – no matter what your mobility, vision, or hearing abilities may be. We are also grateful for advancements in assistive technology that keep us connected and doing what we love. If you suspect that you have difficulty hearing, answer a few questions on the hearing screening page and contact a hearing professional for a consultation.