Date Night Out: Tips for Those with Hearing Loss
by Lindsay Robinson, HIA Program Coordinator
February 15, 2023
It's the month of heart shaped balloons, Valentine's candy, and thinking about how to show your loved one(s) how much you care. Whether it's a romantic dinner with your sweetheart, a big dessert with best friends, or giving your family a fun experience out, your date should remain a positive experience to deeply connect. Having hearing loss doesn't have to be a barrier to the fun. Below are some tips to consider that will support good communication while dining out.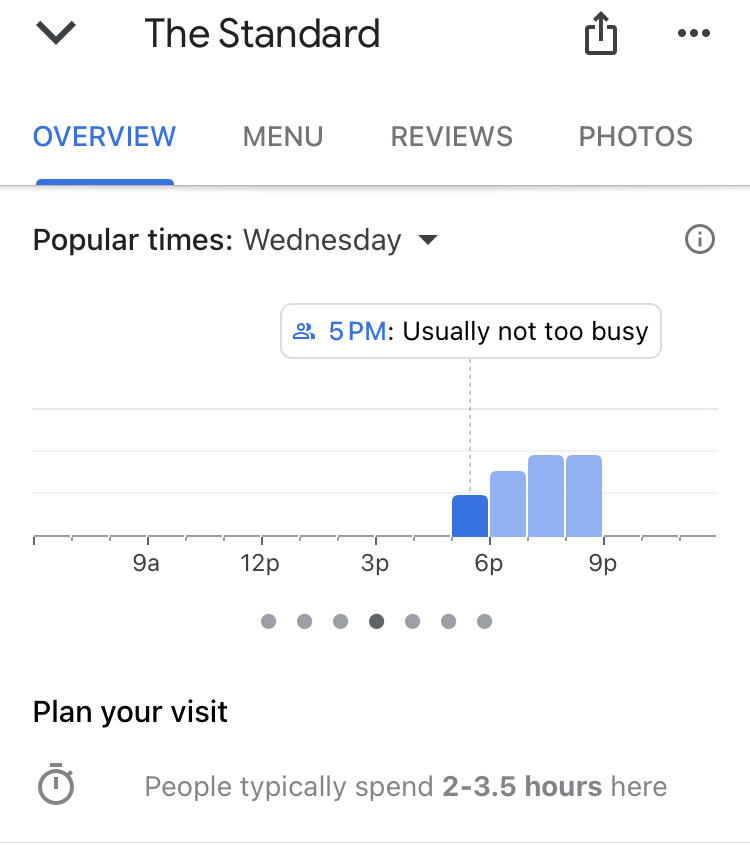 Timing can help
Reserving a table outside of the lunch or dinner rush will likely allow for more seating areas to choose from. For example, choosing a 2PM lunch or a 5PM dinner will likely be a slower time in most establishments. To reduce noise and distractions, scope out available tables and request a spot away from crowded areas, the kitchen, or the bar.
The Google Maps app has been a big help to me when selecting a time to dine. I search for the venue on my phone, scroll down past the menu and reviews, and many restaurants have a "Popular Times" feature noting when the restaurant is and is not busy so I can better understand the wait time and capacity of the restaurant during its open hours.
Good lighting is key
Many people with hearing loss rely on lip-reading and facial expressions to best understand the conversation and reduce listening fatigue. Choosing a seat outside or next to the window (if daytime) or a seat under or nearby good lighting can help reduce frustration and misunderstanding.
Know before you go
It's a fact that restaurants and indoor social areas have grown exponentially louder in recent years. As explained in a 2018 article by The Atlantic, architects are now prioritizing minimalism over luxury décor such as plush seating and sound absorbing interiors, thus encouraging a much noisier environment.
Before choosing a restaurant, read reviews to see if past guests have noted it to be "noisy", "crowded", or "lively". The free SoundPrint app is also a great tool to search sound levels at local restaurants and public venues. Guests can test the sound levels as they eat and post their experience so you can know before you go.
Be prepared
If you're wearing a rechargeable hearing aid(s), make sure to have enough power to last you through your date by checking the hearing aid app on your phone or spending some time charging your hearing aid(s) before you leave home. If you have battery powered hearing aids, bring some spare batteries just in case. Cleaning your hearing aids before you head out can also be a good idea to ensure sure wax buildup or other debris doesn't affect the functioning of your device(s). Refer to your hearing aid manual to check how best to clean your device(s). If you use hearing accessories such as table or wearable microphones, be sure to charge them and bring them along.
If your date or other tablemates are not aware of your hearing loss, it can often be very helpful to let them know. This also includes restaurant staff! Don't be afraid to request that others speak clearly while making eye contact and that their mouths aren't obstructed while communicating. You're there to have a good time, and being fully engaged in the conversation is a big part of that.
If you are starting to avoid people or certain situations because of hearing loss, it's time to act. Hearing professionals can provide a quick and easy hearing test, check for wax buildup, and if need be, provide options for hearing loss treatment that can provide much clearer conversations. Don't delay in scheduling an appointment, and get back to the activities you love.