Aging Actively
by Thomas A. Powers, PhD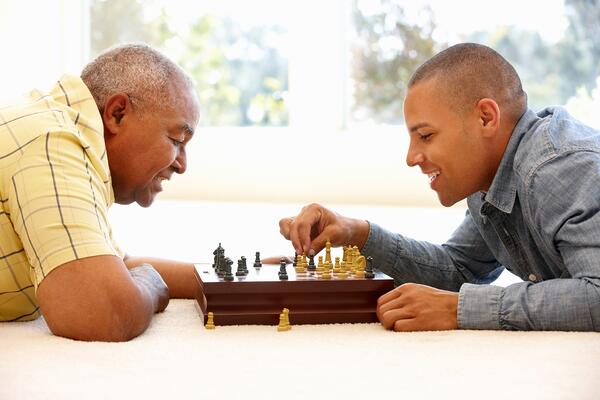 Aging actively is more than a phrase. It's about extending healthy life expectancy and quality of life for all people as they age. We all know that connecting to one another and our physical world is absolutely vital in preserving our wellbeing, so as we think of our five senses, many would agree that hearing plays an important role in maintaining our quality of life. It then should not be a surprise that when someone develops an age-related hearing loss, cognitive function may also be affected along with other physical and mental issues.
In just 10 years, hearing loss has moved up from the eleventh spot to become the fourth leading cause of years lived with disability – ahead of even diabetes and dementia. A large body of evidence demonstrates that age-related hearing loss is detrimental to physical and mental health, cognition, independence, social interaction, and quality of life in older adults, and hearing loss can precipitate early landmarks of dementia and Alzheimer's disease. Emerging evidence indicates that hearing intervention can delay the onset or reduce the rate of cognitive decline.
A recent study demonstrated that individuals who received hearing aids had a lower rate of depression, dementia and falls than those who elected not to obtain hearing aids. We also know that wearing hearing aids can help individuals communicate and hear others better. It is still too early to know if wearing hearing aids can slow cognitive decline, but ongoing research continues to examine this issue. Notably, the Lancet1 reported that hearing loss contributes the most (9%) to the modifiable factors related to dementia, and further recommended reducing noise-related hearing loss and treating hearing loss with the use of hearing aids.
Another recent study2 looked at 2,040 individuals over 50 years of age in two groups, one that started wearing hearing aids and one that did not. Their finding suggests that a reduction in the rate of cognitive decline occurred for those using hearing aids. The most important aspect of this study is they examined the performance before and after using hearing aids as opposed to other studies that compared owners and non-owners of hearing aids. This also suggests that early identification and treatment of hearing loss in older adults may reduce the incidence of dementia or cognitive decline.
Common signs of hearing loss include asking people to repeat, turning up the volume on TV, and missing portions of phone conversations. If you suspect that you may have symptoms of hearing loss, seek professional advice from a hearing professional or audiologist. After all, we want everyone to have the benefits of aging actively.
1Livingston G, Sommerlad A, Orgeta V, et al. Dementia prevention, intervention, and care. Lancet 2017; 390: 2673–734.
2Dawes, P, Maharani, A, Nazroo, J, Tampubolon, G, Pendleton, N. Evidence that hearing aids could slow decline in later life. Hearing Review. 2019;26(1):10-11.