A Golden Opportunity
by Bridget Dobyan, Director of Public Policy & Advocacy
October 4, 2023
As you may have heard, the new series "The Golden Bachelor" has premiered and features 72-year-old Gerry Turner as the leading man looking for love. It's a spin on "The Bachelor" franchise which has focused largely on singles in their 20s and 30s. What thrilled me when I tuned in to the new season last week was Gerry's open use of hearing aids, featured prominently in camera shots as he greeted the contestants.
This isn't the first time "The Bachelor" franchise has featured the topic of hearing loss as season 25 contestant Abigail Heringer was the show's first deaf contestant and wears a cochlear implant. It was refreshing to see Abigail's openness about her experience, and it led to greater awareness and increased conversation around hearing loss in the aftermath of her season.
The Golden Bachelor furthers the conversation around hearing loss and shows how addressing hearing loss can support not just a healthy, but a thriving lifestyle. Previews of dates for The Golden Bachelor include riding ATVs, hiking, horseback riding, dancing, travel, and so much more. Not just an active lifestyle but addressing hearing loss can result in better overall health and wellbeing, including increased social engagement, communication, and lower risk of depression and cognitive decline.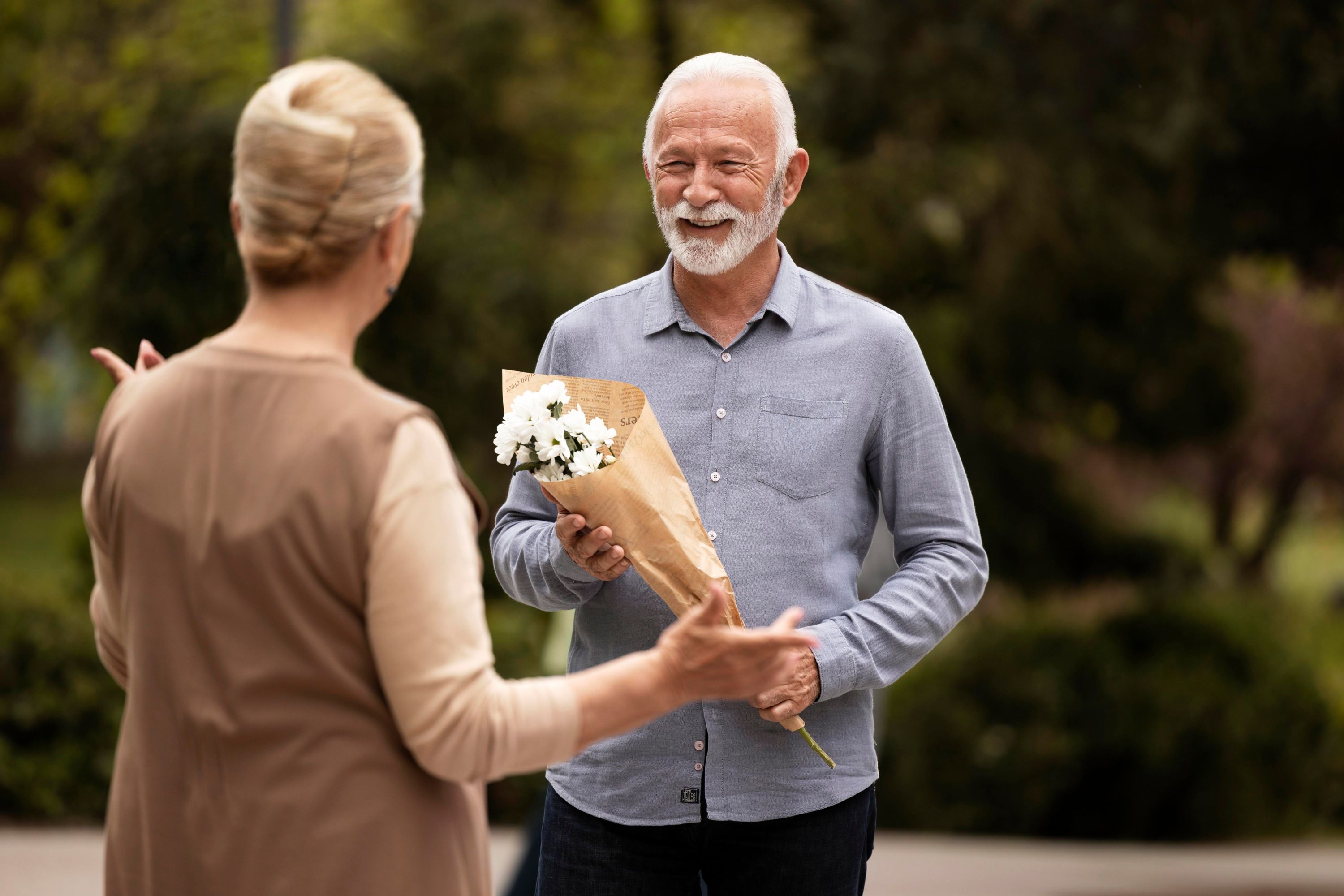 Hearing aids are used by millions, of every age and demographic, but we seldom notice the devices. Innovative design and technological advancements have transformed hearing aids into discreet, sophisticated, and (dare I say) stylish parts of the daily lives of so many. Today's technology provides rich sound quality, better speech understanding in noisy environments, and features like Bluetooth streaming and apps so you can make adjustments and connect and make adjustments through your smartphone.
Hearing loss can occur as a result of aging, noise exposure, illness, or treatment. And while the number of people who make the choice to use hearing aids continues to rise, there are still too many who avoid or delay getting help. One reason is the lingering stigma around hearing loss and hearing aids. Representation in shows like The Golden Bachelor break down barriers and stereotypes related to hearing loss.
If you or a loved one are experiencing symptoms of hearing loss, try the "Take 3 for Me Hearing Challenge". Answer ten simple questions to receive a hearing health score, which will tell you if your hearing falls in the range of normal, mild to moderate, or significant hearing difficulty. If needed, you can also use the link to find a licensed hearing professional in your area.
And if you're looking to stay active like the Golden Bachelor, check out activities in your area during this Active Aging Week (October 2-8). This week of recognition promotes the benefits of healthy aging and lifestyle with local activities that include fitness activities, games, demonstrations, seminars, and even dancing.