Styletto Connect from Signia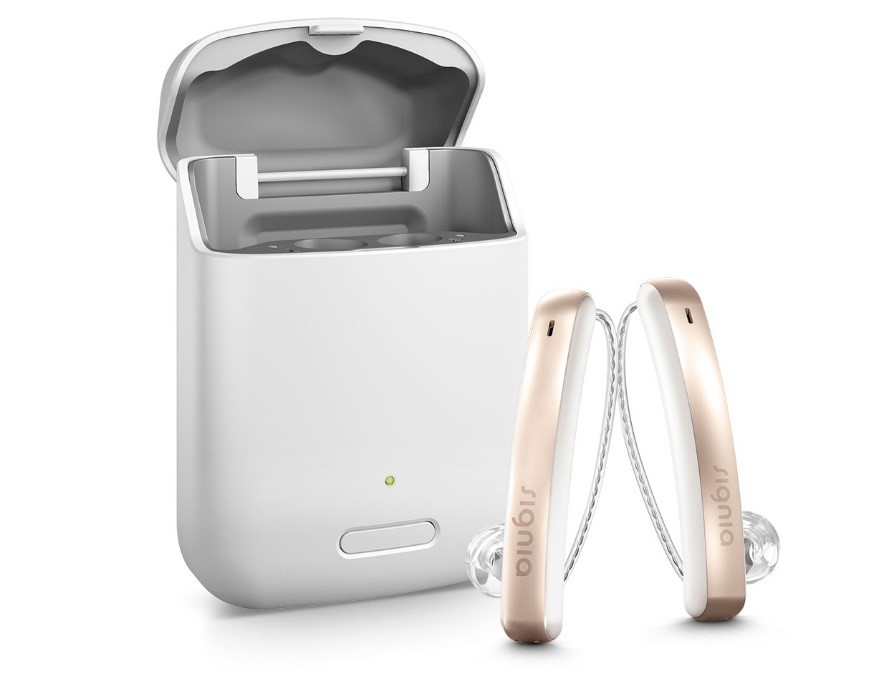 The new Styletto Connect transforms the image of hearing aids from necessary medical devices to highly sophisticated hearing technology.
With its exceptional, award-winning design, Styletto Connect looks nothing like the traditional hearing aid. Combined with Bluetooth® connectivity for streaming phone calls, TV, and music and all the audiological features of the renowned Signia Nx technology, including Own Voice Processing (OVP™) for highest acceptance, Styletto Connect meets the needs of today's hearing aid wearers.
Styletto Connect also represents a landmark in rechargeable hearing technology. A pocket-sized portable charging case keeps the devices powered for a full day with five hours of streaming (based on 16-hour wearing time). A 30-minute fast charge gives an additional five hours of use – or three hours of streaming – for complete flexibility on the move. The charging case also provides up to four days' worth of charging without having to plug in – perfect for a business trip or long weekend getaway!
Styletto Connect comes in three contemporary color combinations: Black / Silver, Cosmic Blue / Rose Gold, and Snow White / Rose Gold.