Phonak Expands Lumity Portfolio, Enabling Kids and Even More Adults to Enjoy Conversations
In August, Phonak made waves in the world of audiology with its latest expansion of the Lumity hearing aid platform. The newly introduced Sky, Naída, and CROS Lumity devices are set to revolutionize the way individuals with various types of hearing loss experience conversations.
The expanded Lumity portfolio addresses the diverse needs of individuals with hearing loss, from children and teenagers to adults with severe-to-profound hearing loss as well as those with unaidable hearing loss in one ear. This development has the potential to transform lives by providing improved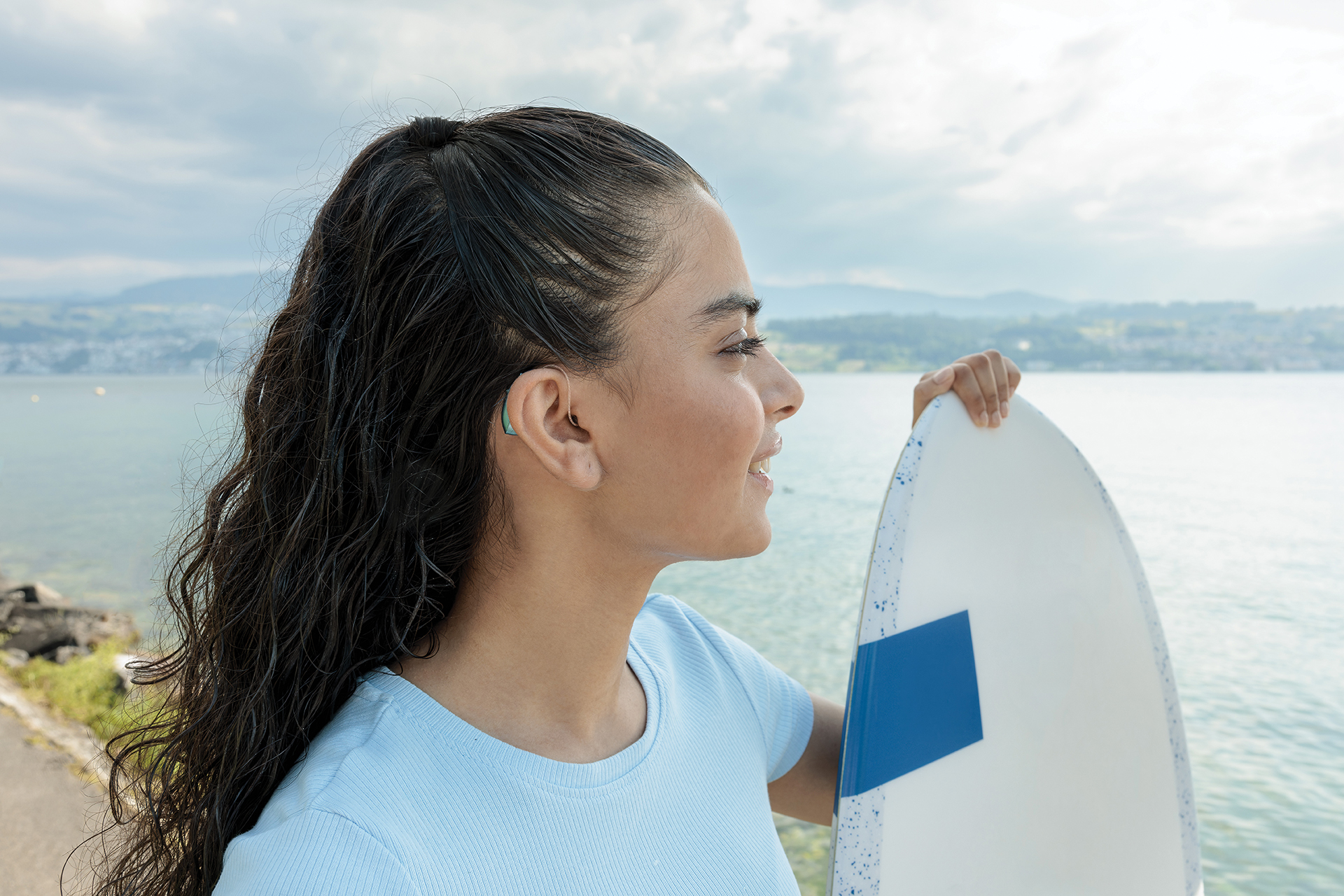 speech understanding, universal connectivity, and outstanding sound quality through industry leading Lumity technology.
Oliver Frank, Vice President of Marketing at Phonak, emphasizes the significance of this expansion, stating, "Conversations lie at the heart of life, from a baby listening to their parents' lullaby to an elderly couple reminiscing about a well-loved movie. This launch builds on the great success of Lumity, impacting the overall well-being of its users. By introducing Sky, Naída, and CROS to the Lumity family, we uphold our commitment to providing the industry's widest range of high-quality Swiss-engineered hearing solutions."
Here's a closer look at the new additions to the Lumity family:
Sky Lumity – Empowering Kids for a Brighter Future
Sky Lumity (L) hearing aids are the latest flagship pediatric hearing aids designed exclusively for children. Given that children spend nearly 90% of their elementary school day exposed to speech in noisy environments, Sky L hearing aids prioritize speech understanding in noise. With enhanced connectivity, these hearing aids enable children to connect to the digital world seamlessly. When used with Roger, they experience a remarkable 34% better speech understanding compared to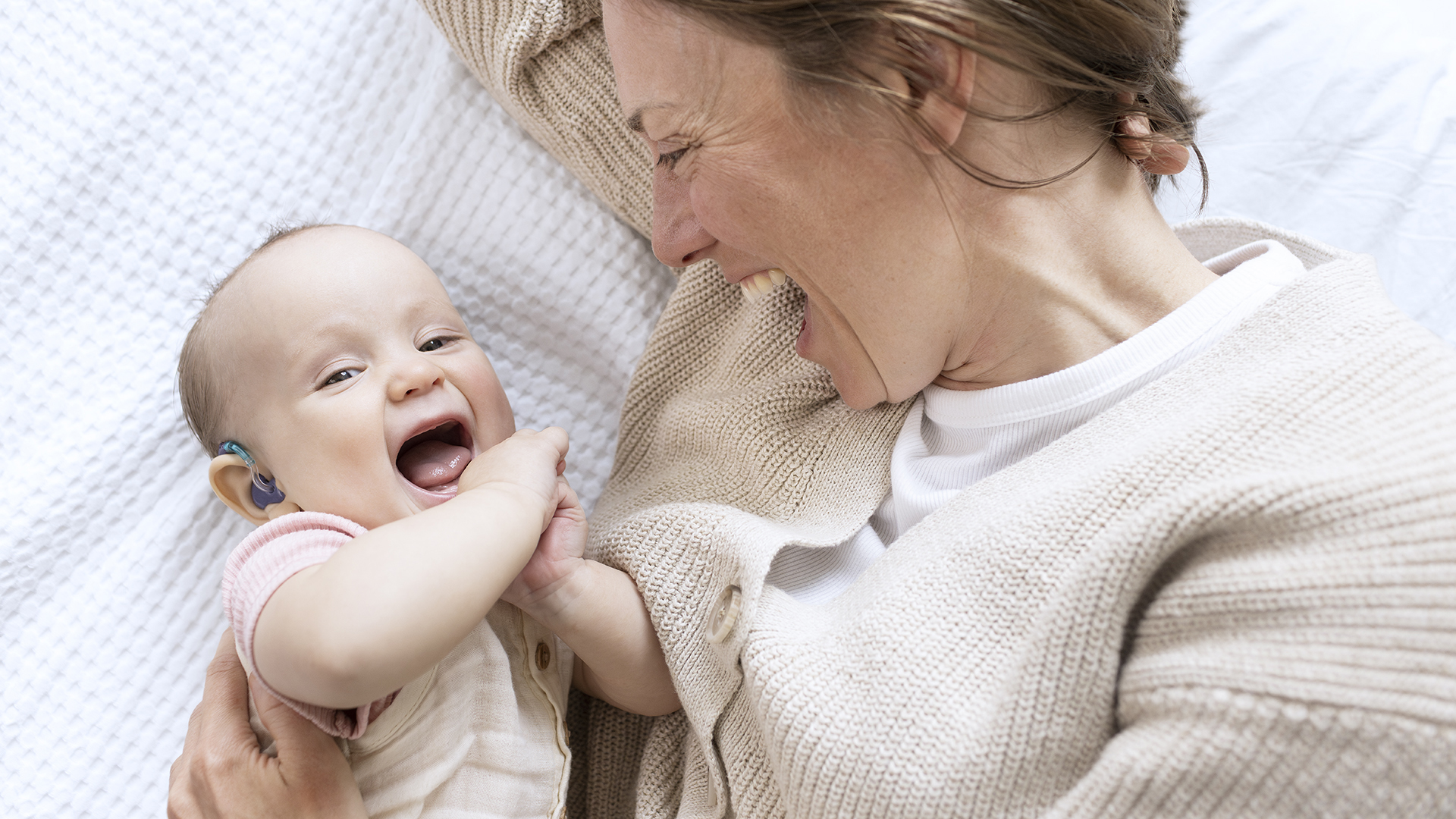 using hearing aids alone, granting them access to an additional 5,300 words per day. Sky L hearing aids also work seamlessly with myPhonak Junior, the industry's only dedicated pediatric app.
Angela Pelosi, Senior Director Audiology at Phonak, highlights the significance of Sky L, stating, "With Phonak, parents can be confident that their child will receive an innovative and tailored hearing solution, backed by studies specifically developed for and with children."
Naída Lumity – Phonak's Most Powerful Hearing Aid Yet
Naída Lumity (L) hearing aids are Phonak's most powerful offering. Designed to prioritize speech understanding, they are powered by AutoSense OS 5.0, Phonak's most advanced operating system to date. This cutting-edge technology leverages AI-based machine learning to adapt to the wearer's unique listening environment. Paired with Roger technology, Naída L enhances the listening experiences of users in challenging communication-driven group scenarios.
CROS Lumity – A Solution for Unaidable Hearing Loss
Tailored to individuals with unaidable hearing loss in one ear, CROS Lumity (L) hearing aids wirelessly transmit voices and sounds from the unaidable ear to a compatible hearing aid on the other side. CROS L seamlessly pairs with a Phonak Lumity hearing aid on the other ear, enhancing situational awareness and speech understanding.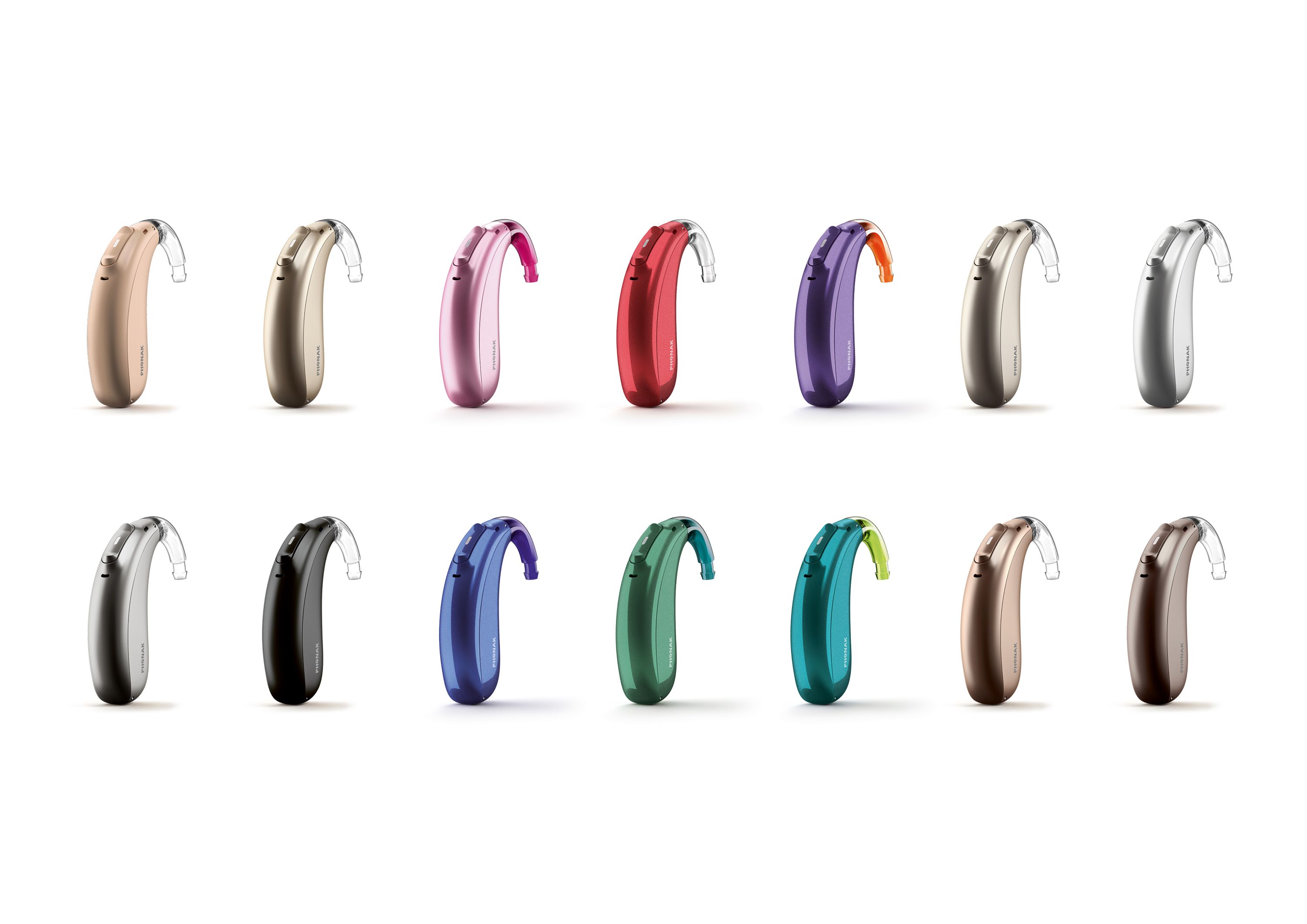 A Splash of Color and More Options
Phonak has taken consumer feedback to heart by offering a wider range of color options. Sky L hearing aids are now available in 14 different colors, and Audéo L, LR, and Life are offered in three exciting new colors: Electric Green, Caribbean Pirate, and Precious Pink. Additionally, Phonak Slim is expanding to include levels 50 and 30.
The new Lumity models, including Naída L-PR, L-UP, Sky L-PR, L-UP, CROS L-R, and Slim in 50 and 30 levels are available now via licensed hearing care professionals in the U.S. and other select markets.