Sandy Brandmeier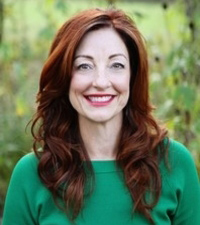 Sandy Brandmeier has led global portfolio businesses across diverse industries including healthcare, life sciences, education, industrial, and, most recently, hearing. Her work has spanned a global footprint across Europe, the Middle East, Southeast Asia, and Latin America.
Sandy is especially valued for her passion for transforming businesses by innovating in the midst of ever-changing environments. Sandy has a reputation for developing high performing teams and fostering a culture that embodies respect and true caring. She harnesses positive energy and momentum by inspiring organizations to rally around a powerful mission and to deliver a best-in-class customer experience.
Sandy recently joined Sonova, the world leader in hearing care, in the fall of 2018 as President, USA. Prior to that, she was the CEO for Wall Family Enterprise, a global portfolio of market leading businesses serving the early learning, library, and civic institution markets. She has held President and General Manager roles at Danaher and GE in the life science and healthcare segments and spent several years in a start-up business in the music industry.
Sandy holds an MBA from the University of Wisconsin in Madison and a Bachelor of Business Administration degree from Columbia College in Columbia, Missouri.
Sandy has celebrated 27 years of marriage with her musician husband and is continually inspired by her three teenage daughters.