Mikkel Knudsen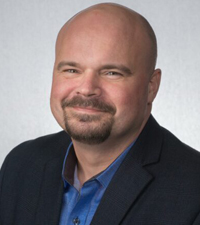 Mikkel Knudsen was named President of the U.S. Commercial business at ReSound in 2020 after serving four years as Vice President of the commercial sales and training team.
In his role, Knudsen leads sales, training, business development, marketing and customer support teams setting strategic direction and driving daily stewardship of a portfolio of hearing solutions and services for the independent hearing healthcare market.
Knudsen has spent more than 20 years at ReSound working directly with hearing care professionals in a variety of roles to deliver solutions to their unique and ever-changing needs. This experience gives him great understanding and appreciation for the inner workings, challenges and opportunities that come with being an independent practice owner.
His passion for supporting their continued success motivates Knudsen to continually raise the bar on the technology and best-in-class business support solutions ReSound delivers.
A graduate from Copenhagen Business College and a native of Denmark, Knudsen moved to the U.S. in 2000 and became a U.S. citizen in 2020.