Are you hAPPy with your APP?
by Thomas A. Powers, PhD
Today's modern hearing aids have some of the most advanced technology when it comes to noise reduction, feedback reduction, and help hearing when background noise is present. But did you know that most hearing aids also have an app that can allow you to do so much more?
Using your hearing aid manufacturer's app on your smartphone allows you to open an exciting new world of possibilities. To find out if your hearing aids have an app, ask your hearing professional or search in either the iTunes App Store or Google Play Store (depending on the make of your smartphone) for your manufacturer. Once you've found the correct app, download and open it.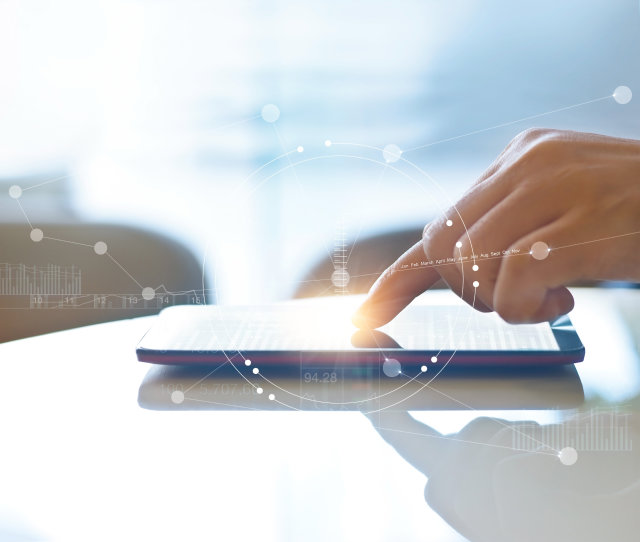 First, explore the "how-to" section which usually contains information or short videos on how to change batteries, how to properly insert and wear your hearing aids, how to keep your earpiece free of wax, or how to exchange the tip or dome on your hearing aids. They may also may have videos on other useful topics.
Apps can allow you to control your hearing aids without having to reach up to the devices on your ears. For some, this can be difficult due to dexterity issues. For others, they want to make adjustments discreetly by using the app.
Secondly, some of the basic functions provided by apps include adjustment of the gain (or amplification), adjustment of the sound balance between bass and treble amplification, and the ability to focus the directional microphone to various positions in order to hear speech better. For example, if you are in a noisy restaurant, you can focus the directional microphone to the front to hear the person at the table. Or, if you are in your car, you can focus the directional beam to the rear to hear someone in the back seat.
Next, explore the area that allows for Bluetooth connections. Most hearing aids allow you to stream phone calls…but don't forget about other uses for Bluetooth! You may be able to stream TV audio, enjoy music, connect to video chats with family and friends, and stream podcasts directly to your hearing aids, among other possible features.
One of the newer functions for hearing aid apps is the ability to connect with your hearing care professional remotely. This can be done via the chat function or a live "Facetime" type connection. Especially now with limited capability to visit the office, new hearing aid users and veterans alike can make use of remote care to ask questions about hearing aids or get help with troubleshooting an issue. Additionally, some apps will allow you to receive downloads or updates to your hearing aids directly through the app.
Another new function is the ability to find your hearing aids using a GPS feature. While this feature is particularly useful, we recommend that you keep your hearing aids in your case or charger when not wearing them.
Please take the time to explore all the features that come with your hearing aids and get hAPPy with your app!