Oticon Opn S and Opn Play
Oticon Opn S™ Delivers Speech Understanding on Par with Normal Hearing*
Oticon Opn S breaks the limits of what you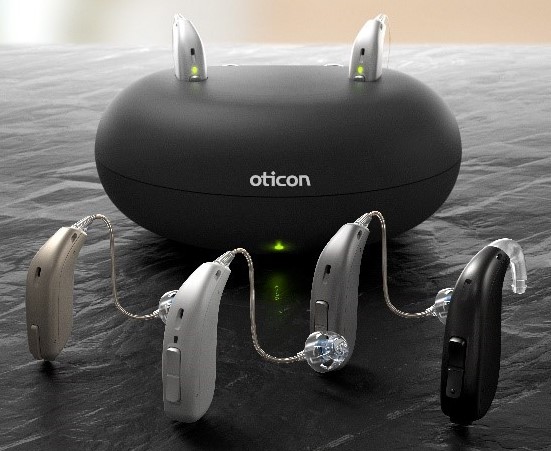 thought possible with hearing aids. Proven to provide even better speech understanding with less effort in noisy environments than our previous generation of hearing aids, Opn S lets you take an active part in difficult listening situations – just like people with normal hearing.* The technology in Oticon Opn S gives you access to the relevant sounds around you, including speech, and puts you in charge of which sounds you want to focus on. You will understand speech even better, with less effort so you can join in and keep up with conversations – even in challenging listening environments, like a family dinner or a noisy restaurant. If you're looking for the convenience of rechargeable batteries, Opn S miniRITE R is a state-of-the-art rechargeable lithium-ion solution that offers a super-fast three-hour charging time for a full day of power.**
* Juul Jensen 2018, Oticon Whitepaper
** Lithium-ion battery performance varies depending on hearing loss, lifestyle and streaming behavior.
Oticon Opn Play™ Redefines Child-Friendly Hearing Care
Oticon Opn Play gives your child 360° access to the world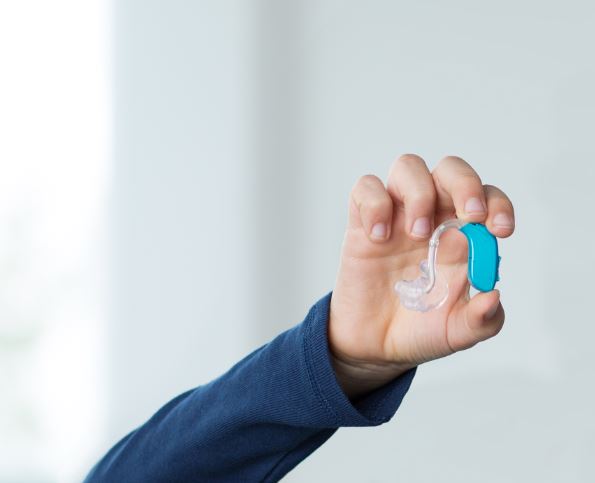 and helps your child differentiate between meaningful sound and irrelevant, disturbing sound. OpenSound Navigator™ technology in Opn Play improves speech understanding in noisy environments and supports incidental learning by giving your child access to multiple speakers in the environment. Opn Play connects seamlessly with modern smartphones and tablets. With the optional ConnectClip, your child's hearing aids turn into a high-quality headset for access to wireless streaming for music, movies, phone calls and more from smartphones, tablets and laptops.