Scott Davis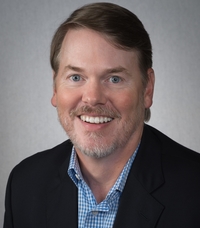 From 2011 to 2017, Scott served on Sivantos' (formerly Siemens Audiology) executive management team, where he successfully helped drive the turn-around of the company. Under Scott's leadership, the team focused on uncovering the most important drivers to help customers propel their business. These insights lead to sustained profitable growth for the company across its major channels. As CEO of Sivantos in North America, Scott had responsibility for the wholesale and manufacturing business, HearUSA retail stores, HearUSA Managed Care Network, hear.com (audibene) launch and Miracle Ear Manufacturing and Services. Scott concurrently served as Global Head of Marketing with portfolio management, branding, product communication and global audiology reporting to him.
In addition to his roles in North America and Global Marketing, Scott formerly served as VP of Global Sales for Siemens Audiology and as Chairman of the Hearing Industry Association. Previously in his career, Scott was a partner at the Boston Consulting Group, where he worked with medical device companies, pharmaceutical and biotechs, start-ups and major retailers on developing and implementing growth strategies. With this broad base, he has a solid 360 degree understanding of our industry and all its core business functions.
Scott has an MBA in Finance and Operations Management from the Wharton School at the University of Pennsylvania, and a BS in Textile Chemistry from the College of Engineering at Auburn University.