Marc Lundeberg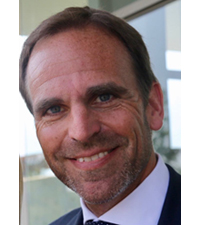 Marc Lundeberg is the Executive Vice President of AMPLIFON (Americas) and President of MIRACLE-EAR (USA).
Marc was appointed in 2017, leading the AMPLIFON businesses across the US, Canada and Latin America; MIRACLE-EAR, the nationwide hearing solution franchisor that distributes branded technology to remove the barriers of hearing loss through more than 1,400 franchised locations across the United States; ELITE HEARING NETWORK, a member-driven hearing aid buying group for independent hearing health care providers including private practice audiologists, ENT physician practices, large hospital system providers and hearing instrument specialists; as well as AMPLIFON HEARING HEALTH CARE, an independent provider of hearing benefit solutions that works with health plans to provide high-quality, affordable hearing health care insurance and benefits to their members.
Before joining AMPLIFON, Marc Lundeberg has held various C-Suite leadership roles, in fast moving consumer good (FMCG), across three continents (Europe, Asia Pacific and South America).
Marc Lundeberg is also the President of the MIRACLE-EAR FOUNDATION, a non-profit organization that works to improve the lives of those who need hearing health care but cannot afford it. Founded in 1990, the Miracle-Ear Foundation has donated more than 21,000 hearing aids to over 11,100 adults and children with hearing loss nationwide.
Marc Lundeberg holds a Master of Science in International Business Administration from the University of Lund (Sweden) and St.Gallen (Switzerland).
Marc has celebrated 20 years of marriage with his wife, Isabella, and is a proud father of two daughters. In his free time, he is an avid triathlete and competes in IRONMAN endurance events.